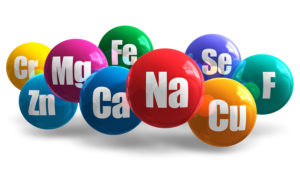 The folks at Environmental Defense in Toronto found some pretty disturbing stuff lurking in common cosmetics. Below is a list of the cosmetic products that were found to contain the most heavy metals of all the products testing in each category.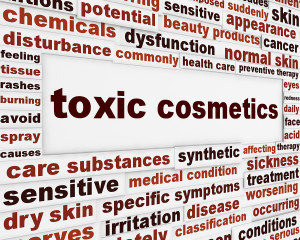 Eyeshadow: The Body Shop Shimmer Cues, Almay Intense i-color Trio, Two Faced Eyeshadow Due (contained lead cadmium, nickel, berrylium etc.)
Powders: Sephora Sculpting Disk Powder Trio (lead, nickel, berrylium, thallium). Foundation: Clinique Stay-True Makeup (cadmium, arsenic, nickel, lead)
Mascara: L'Oreal Bare Naturale and Avon Astonishing Lengths (arseninc, cadmium, lead, nickel, etc.)
Lipstick: Benefit Benetint pocket pal (red) (arsentic, lead, cadmium, nickel, berrylium)
Source: Envirionmental Defence, Heavy Metal Hazard: The Health Risks of Hidden Heavy Metals in Face Makeup. May 2011
If you want to learn more about which products to watch out for, or about the ingredients in your everyday products subscribe to our mailing list below.