Eco-Savy received quite a lot of mail recently asking us about natural foods to help with sugar cravings. Don't get us wrong, we looovve our chocolate,  but now and again it is important to re-evaluate our "snack foods" and help control our blood sugar levels with great snacks.
Here are some of the great things Eco-Savy recommends:
1. Try sprinkling some cinnamon (1-2 tea spoons) on your toast in the morning or in your yogurt. Cinnamon is great for controlling blood sugar and preventing those intense sugar cravings.
2. Take a cinnamon supplement about 30 minutes before dinner with a BIG glass of water (this really works wonders for me personally). This way, after dinner when all of your carbs are digesting, you won't get that blood sugar spike and craving for sweets.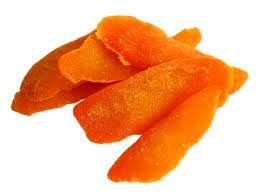 3. Dried Mango Slices– These are great because often you have to eat a lot of them to get just consume 150 calories. Also, they have much less sugar than the traditional chocolate bar or other sweet. It terms of nutrients, although not extremely high in minerals, dried mango contains small amounts of iron–2 % of daily value–and calcium–4%  Iron is important for oxygen transport in the blood, while calcium helps maintain bone strength and density. Dried mango is also good source of Vitamin A – 20 percent of daily value–which plays a key role in cell metabolism. Unlike regular mango, dried mango does not contain high amounts of Vitamin C–only 2 percent of daily value). High amounts of water-soluble vitamins like Vitamin C are lost during the drying process.
4. Rice Cakes – We love rice cakes! Rice cakes definitely fill that void for snacking and making you feel full because your are crunching them for a long time and they aren't made from refined sugars that would spike your blood sugar (i.e. they aren't wheat based)
5. If you are a chocoholic like us, we highly recommend switching the "milk chocolate" kind (high in sugar = more addicting) with a dark chocolate. Yes, dark chocolate is a bit bitter, so why not try one that has sweet coconut shavings in it?
Are You A Sugar Addict? Are You In Dire Need of A Sugar Detox? Click Here!