Let's face it, most of us don't understand half of the ingredients on the side of a food label! It can be so daunting and confusing. However, one main ingredient you should keep an eye out for is "high fructose corn syrup". Shockingly, American's consume ~50 pounds of the stuff every year! This is almost as much as sugar itself, which comes in at 63.6 pounds.
High-fructose corn syrup is a common sweetener in sodas and fruit-flavored drinks. As use of high-fructose corn syrup has increased, so have levels of obesity and related health problems, leading some to wonder if there's a connection.
Why Is "High Fructose Corn Syrup" bad for your health?
It actually can increase your levels of (1) mercury exposure (2) hypertension and elevated blood cholesterol levels (3) long term liver damage (4) increase your risk of type two diabetes and (5) significantly increase your risk of weight gain and diabetes.
Below you will find an infographic on the deception and dangers of HFCS. The infographic also touches on the 6 main ways to avoid high fructose corn syrup.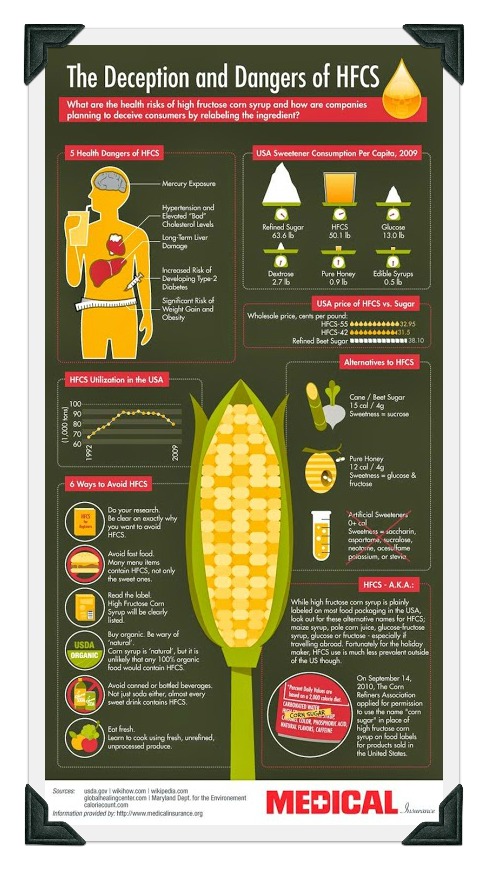 You should follow me on facebook.