Ever wonder how your "Coke or Pepsi" soda got it's dark brown/black color? It actually comes from an ingredient often listed as "caramel coloring" …which isn't so good for your health!
What Is Caramel Color?
Caramel coloring is the result is a burnt sugar and is the world's most widely consumed (by weight) food coloring ingredient. It is not found only in colas, but also in sauces, gravies and baked goods.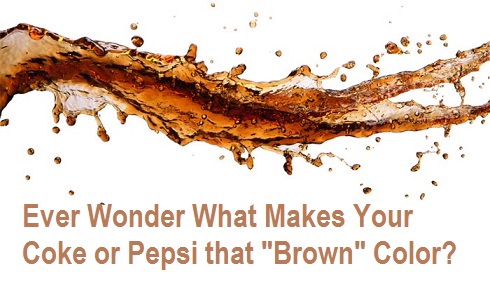 Caramel Color Ingredients
The main concern scientists and consumers face today, is associated with the ingredients found within caramel color that form as a bi-product during processing. Recently (January 2014), The Food and Drug Administration (USA's Health Regulatory body) started reviewing the literature and on Caramel Coloring in response to a study by Consumer Reports that showed varying levels of 4-methylimidazole – an impurity formed in some caramel coloring at low levels during the manufacturing process – in 12 brands of soda from five manufacturers.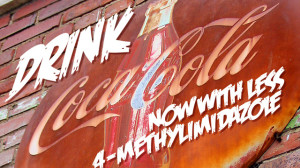 Image Source: http://gizmodo.com
What is 4- MEI?