Did you know your L'Oreal preference Black hair dye contains 1,4-dioxane and p-phenylenediame? Or did you know that Gillette Foamy Shave Foam was found to contain artificial musk and sodium lauryl sulfate (1). Ever wonder what is in your man's dreamy-smelling aftershave?  It's often pthlalates and artificial musks you are smelling. These chemicals were found in a recent investigation by Environmental Defense and are quite harmful to your health.
The personal care products industry is changing – industry is targeting skin and body products for men more and more! In Canada alone, the market is worth more than $690 million dollars, and is growing by 2% every year. It's time we pay more attention to these products entering our marketplace!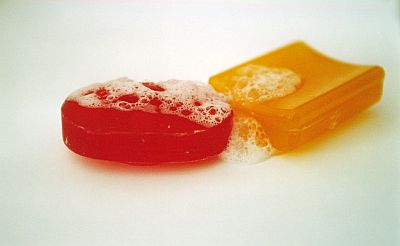 There are a few toxic chemicals that do not appear on labels that you should be aware of. Often certain ingredients like "fragrance mixtures" which can contain up to 3000 ingredients are considered an industry trade secret and are listed on the product labels as just "fragrance". Also, if a product makes a health claim, it is governed under the Food and Drugs Act, and is not subject of he same labelling laws as cosmetics. For exampe, Head and Shoulders shampoo because it claims to treat dandruff, does not have to list its ingredients like other shampoos.
Two of the chemicals that don't appear on labels include 1,4 dioxane and pthalates.
1,4 dioxane is a synthetic solvent and often contaminates products. It is a known irritant and suspected carcinogen. Environmental Defence found this in: Pert Plus 2-in-1 Shampoo & Conditioner, TRESemme Shampoo, Head & Shoulders Dandruff Shampoo and L'Oreal Preference Hair Dye: Black.