You have probably never heard of tartrazine, but it is in thousands and THOUSANDS of your food products. For example, if you eat Kraft Dinner, mustard, gummy bears, popcorn, or drink Mountain Dew, chances are you've tried it. After all, that is what gave your food/drink product that consistent colour that kept you coming back for more. However, recently published work in reputable scientific journals has raised some serious concern over the safety of this synthetic dye/food additive in our everyday food products. Scientists are even concluding that this synthetic food colorant is "toxic" and alters the morphology as well as antioxidant capabilities of cells in animal ovaries.
Tartrazine has many names and can be disguised on your food products as as E number E102, C.I. 19140, FD&C Yellow 5, Acid Yellow 23, Food Yellow 4, and Trisodium 1-(4-sulfonatophenyl)-4-(4-sulfonatophenylazo)-5-pyrazolone-3-carboxylate).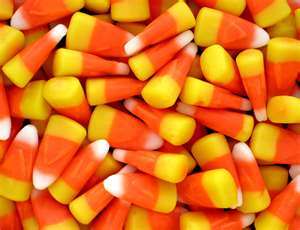 So what is so concerning over this yellow colour? Well, scientists have been debating its use in food since the 70's. However, because it is so inexpensive, effective and relatively stable, it is just too irresistible for food manufacturers not to include. As a result, there has been a designated acceptable daily intake (ADI) which provides a dependable reference point for conducting animal experiments and clinical studies with the food additive.Unfortunately, for various reasons, it is very difficult to determine the toxic effect of food additives of human beings, so toxicological studies are mainly dependent of animal experiments.
Shocking new studies have raised question about tartrazine and if we should be ingesting it. A study in 2007 by Moutinho, et al. (2007) in Brazil found that Tartrazine increased the number of lymphocytes (white blood cells) and eoinophiles (white blood cells that are a major component of the immune systems -they combat multicellular parasites and certain infections in vertebrates) in the gastric mucosa in Wistar rats. Note that these researchers are apart of the EFSA panel on Food Additives and Nutrient Sources added to Foods (ANS), so they know what they are talking about!
The most alarming study was published this year – 2012 – in the Journal of Consumer Protection and Food Safety. The study investigated changes in oxidative stress parameters on various cells in Chinese hamster ovary cells that were exposed to Tartrazine (CAS No. 1934-21-0). It was found that intracellular GSH was significantly depleted (a cell's major antioxidant – cancer fighting cells/what keeps cells healthy) and there was a significant increase in MDA levels. The scientists concluded this: "we strongly believe that the use of this potentially toxic color in food needs to be reconsidered….Tartrazine food coloring can be regarded as toxic."
References
1. Demirkol, O., Zhang, X., Ercal, N. (2012) Oxidative effects of Tartrazine (CAS No. 1934-21-0) and New Coccin (CAS No. 2611-82-7) azo dyes on CHO cells. Journal of Consumer Protection and Food Safety. 7: 229-236.
2.Moutinho ILD., Bertges, LC., Assis RVC. (2007) Prolonged use of the food dye tartrazine (FD&C yellow no. 5) and its effects on the gastric mucosa of Wistar rats. Braz J Biol.  67(1): 141-145
Remember to subscribe to our e-mail list.